[NDS] Gyakuten Kenji 2: Trial
My play history of [NDS] Gyakuten Kenji 2: Trial
The trial version was released on the official Japanese website on 1st December 2010. I actually forgotten about waiting for the trial because of Professor Layton VS Gyakuten Saiban on 3DS. :P So I was thrilled when I saw the trial got released. <3
My thoughts:
* Lots of familiar faces can be seen! There's Gumshoe, Steel Samurai! And also Shelly de Killer! D: (Why can't we get Pheonix instead? orz) I have a feeling that I'm bound to see Wendy Oldbag further in the game...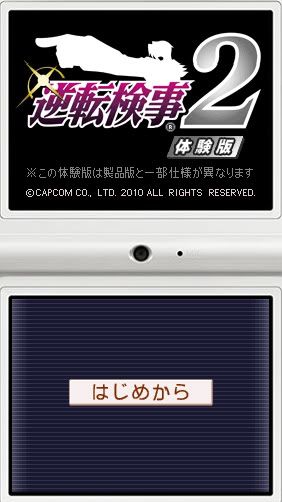 * I basically went "Kyaaaaaaa" when I saw this...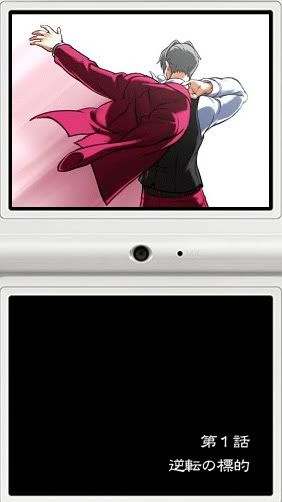 Sexy back! XD
* The Chess Logic (New) was somewhat frightening because of the time limit! Though I didn't use up the time (well it's just the first case so it can't be too bad XD ), but it seems to be abit more intense compare to the previous games as they tend to so timelessness.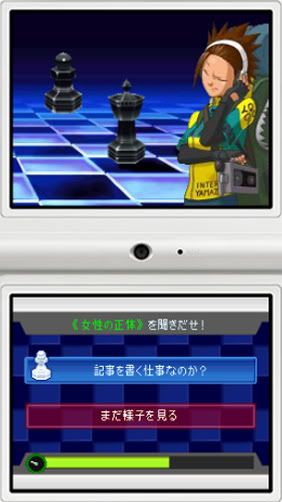 Apart from that the cases are slowly being updated, so best to keep an eye on the website for new characters. ;D
Official Website